Family Law in Tuscaloosa, AL
Divorce Attorney, Child Custody & Child Support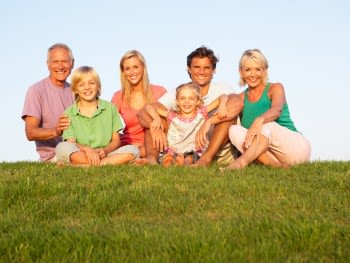 If you are looking for legal assistance involving family law or are in need of a divorce attorney in Tuscaloosa, AL, the Ford Firm is the right law firm for you. Practicing for over 20 years in the areas of divorce, child support, child visitation, contempt, and separation agreements, Tuscaloosa divorce lawyer Randal Ford can assist you with your specific problem. Here is some information that you need to know:
DIVORCE
Divorce cases can be expensive based upon the issues presented by the parties and having a knowledgeable divorce attorney on your side is essential. Many problems in a marriage can be traced to "money woes." Very few, if any, parties to a divorce come out "financially better" at the end. In some cases, both parties end up filing for personal bankruptcy.
When two people have a marriage relationship that fails, it is not unusual for there to be strong feelings about the other person. Trying to get your "pound of flesh" or "make him/her pay" may sound worthwhile to you at that moment, but you will be paying a lot of money for that type of representation, and in the end, you will not be satisfied. We encourage our clients to think "financially". You should align your goals in a divorce case with what you can reasonably expect the results to be. This can save you money. Think "smart" when working through your divorce.
UNCONTESTED DIVORCE
The best result for most parties occurs in an "uncontested divorce" situation where both parties agree to a divorce and a division of property. The Ford Firm can assist you in completing an uncontested divorce at our office within approximately 1 ½ hours. Please make sure to bring your spouse and all the names, social security numbers, and other information we request of you.
CHILD SUPPORT
Child support law calculates monthly payments using the State of Alabama's Child Support Guidelines. Determining child support is simply a matter of "plugging in numbers." The disputes in support cases usually arise over monies made "under the table" or when one of the party's income fluctuates excessively, so having a child support attorney by your side helps eliminate any confusion. If the parties cannot agree on the amount of monthly income to be used based on child support law the court will make the final determination.
CHILD VISITATION
Every parent is entitled to a relationship with their child/children. PAYING CHILD SUPPORT has absolutely NOTHING to do with whether a party can see their child. If any party attempts to "condition" the other party seeing their child based upon the payment of child support, they can be held in contempt and put in jail. The only time a Court will restrict or prohibit a party from seeing their child is when the Court believes the child may be in danger. The parties can arrange visitation in any manner that works for both of them, but the Court also has a Standard Visitation schedule which it will Order. This is the MINIMUM visitation for each party. There is also a schedule that is used when one of the parties lives out of state or a very long distance from the other party.
CONTEMPT
Contempt petitions are generally filed for failure to pay child support and/or failure to follow the Court's visitation schedule. If found in contempt, the party can be charged with the opposing parties' court costs, attorney fees, and incarcerated in the county jail for a period determined by the Judge.
SEPARATION AGREEMENTS
Separation agreements are generally like divorce cases. The parties split up their financial affairs and provide for support, or not, until the parties either get back together or turn their case into a divorce.
The FORD FIRM looks forward to assisting you during this difficult time with your family law problem.