DWI DEFENSE ATTORNEY IN TUSCALOOSA, AL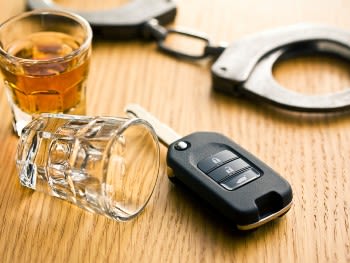 If you have a DUI charge in Tuscaloosa or Northport Municipal Court, you may be able to avoid conviction if this is a First Misdemeanor Offense. This is especially important if you reside outside of Alabama! Call NOW for details!
If you're searching for Tuscaloosa, AL, DWI defense lawyers to advise you about your case, look no more. The Law Firm of Randal S. Ford is well-practiced in this type of matter and can advise you on what defenses are available. If you've been charged with a DWI in Tuscaloosa, AL, it is crucial that you hire a lawyer as soon as possible. Schedule now and protect your rights. We offer a free initial consultation, so call us to discuss your legal issue.
Our practice is dedicated to providing our Tuscaloosa clients with solid legal advice on a range of matters. No case is exactly like another. That's why we offer personal attention to every case. For your convenience, we have flat-rate fees, and you'll never be charged for hidden costs. We specialize in the following types of law:
DUI

Drug crime

Wrongful death

Criminal
When you're trying to find Tuscaloosa, AL, DWI defense lawyers, call The Law Firm of Randal S. Ford. After you've been charged with driving under the influence, the future penalties can be extensive. You might face jail time, incur expensive fines, loss of your driver's license, and be sentenced to lengthy community service. We want our clients in Tuscaloosa, AL, to understand what their rights are, and we want to help minimize your damages if possible. We'll be your advocate and will work hard to defend you. Contact our offices for an appointment; we have flexible hours to suit even the busiest schedule.
Tuscaloosa DUI Lawyer
BEING ARRESTED FOR DRIVING UNDER THE INFLUENCE IN TUSCALOOSA IS VERY STRESSFUL.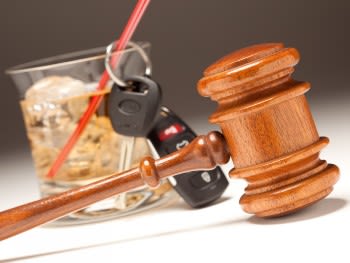 You need to find an attorney who is experienced with DUI law to help you avoid the penalties that come along with a DUI conviction. I encourage you to contact my office for assistance with your DUI case. You also have a time limit in which you must appeal the administrative suspension of your license (if you have an Alabama driver's license) which can also suspend your license. The administrative suspension is based upon your (1) refusal to blow on the alcotest or (2) obtaining a reading over .08% for adults or .02% for minors and certain occupations. Normally the arresting officer will take your ALABAMA driver's license upon charging you with DUI. The officer will not take an out-of-state license. You may be able to apply for Youthful Offender (if under 21) or request another remedy based upon your past criminal/traffic history. An experienced lawyer can assist you in navigating the various possibilities. You can contact me regarding your Tuscaloosa DUI case by using the contact form at the bottom of this page.
Can I keep my driver's license after a DUI? Click here to access the Alabama Interlock Ignition Guide.
What are the penalties for DUI in Tuscaloosa?
For a first offense, the penalties are:
Up to 1 year in jail

A fine ranging from $600 to $2100

Mandatory attendance at a court-approved substance abuse program

Driver's license suspension for 90 days
For a second offense within five years, the penalties are:
No less than 5 days and no more than 1 year in jail

A fine ranging from $1,100 to $5,100

Mandatory attendance at a court-ordered treatment program

Driver's license suspension for 1 year
For a third offense within five years, the penalties are:
Between 60 days and 1 year in jail

A fine ranging from $2,100 to $10,000

Mandatory attendance at a court-ordered treatment program

Driver's license revocation for 3 years
While the above offenses are misdemeanors, a fourth conviction within five years is classified as a Class C felony. The penalties are:
Jail time from 1 year and 1 day to 10 years

A fine ranging from $4,100 to $10,100

Mandatory attendance at a court-ordered treatment program

Driver's license revocation for 5 year