Quality Representation. One Call Away.
Schedule A Consultation Today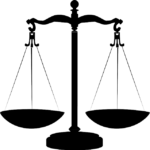 My experience with the Ford Firm was 5 stars all around.
My call was answered right away and Randall makes you feel like his only client. He worked hard to get my charges dropped and obviously is well respected by Judges and DA's office. I highly recommend the Ford Firm if you find yourself facing any charges in Tuscaloosa. I'm very pleased with the representation I was given and will refer anyone in need of legal counsel.
Randy was very knowledgeable and handled my case with care and professionalism.
He was able to alleviate all of my anxieties and took care of every detail while keeping me updated. I will definitely use him again if the need arises!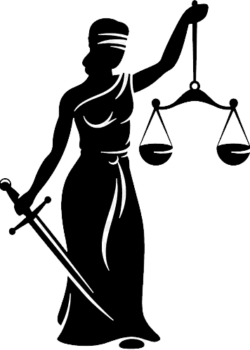 If you need legal help, look no further than the Ford Firm!
Knowledgeable and reliable advocates who will help you navigate the legal maze of personal injury, criminal defense, and family law in the Tuscaloosa area! Mr. Ford is an excellent advocate and will fight for you to get the best legal outcome possible!
Randal is a fantastic lawyer. He is extremely professional and efficient.
I loved how he responded to me immediately via text and email every time I contacted him. He was also kind enough to explain many details about the case that I did not understand. I highly recommend him!
I didn't know there was a such thing as a personable and honest lawyer until I spoke with Mr. Ford.
He was very knowledgeable about the process of what I was combating. His advice was not a bunch of complicated law terms. It seriously felt as if I was getting great consultation from a family member. I definitely would recommend Him a million times over. Thanks again!!!
Randal was the best! Super efficient and great communicator! Got the best deal out of my situation. Thanks again!
Skilled Legal Guidance In A Variety Of Disciplines
Click The Phone To Call Us Now
24 Hours a day / 7 days a week, weekends and holidays, Randal Form is available to talk about your case.
Best attorney and friend to ever have on your team.
I have known Randy for almost 25 years. More than anything, he cares about his clients.
As a practicing attorney, I have worked both with Randy on cases and have referred clients to him. In every instance, he has been professional, and vigorously fought for the rights of his clients.
Mr. Ford is a lawyer with great integrity.
When he worked with me on an issue concerning my mom, he was clear and honest about the advantages and disadvantages of my case. His knowledge and thorough advice about the options available to me was above and beyond what I expected. Truly an excellent lawyer!
Great Lawyer, great person! I would rehire and recommend to all!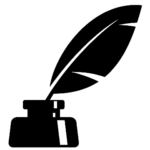 Randal Ford answers the phone himself when you call! In so doing, his dedication to you and your issue are apparent immediately.
He took on my case just 48 hours before the trial and managed to get the desired result by doing some back and forth with the judge. He clearly has friends there, he knows everyone by name and they know him and respect him. He walked me through what was going to happen and what would be asked of me and how I should respond. Everything happen as he explained. He did this all for a reasonable flat fee that was paid before the trial. I was very happy with the representation I was given by Randal Ford and I'd use him again if needed!
Randy is an exceptional attorney. He cares deeply about his clients and makes sure they are well-informed and up-to-date on every step of the process.
He is very straightforward with you and will answer your questions honestly. He will work diligently on your case and does his best to get the process going as quickly as possible. I am extremely grateful for his help and would recommend him to anyone who needs a criminal defense lawyer!
Please look for him when there is something.
This is a lawyer who helped me deal with a few big things, and helped me a lot, and he will also answer many legal questions by the way, extremely professional! Highly recommended.
The Ford Firm takes time to help you understand the process, very upfront, and considerate of the circumstances and they are generally concerned about your case.
Any amount spent on the services of the Ford Firm is worth it with the results received. Ford Firm is the representation that gets results.